April 2016:
The Sensitive: Heart of Darkness
Monday 25th & Tuesday 26th April (2 parts)
2.15pm Radio 4. Afternoon Drama.
Thomas Soutar's final – and most painful – case as he investigates the disappearance of a friend from a remote Highland retreat centre.
Read more on BBC Radio 4 Website
What the reviewers said about the Sensitive dramas
"The genre of 'psychological thriller', so often a get-out for pretentious writing neither psychological nor thrilling, comes into its own north of the border. Alistair Jessiman's The Sensitive (Radio 4 2.15pm) is gripping well beyond its afternoon play slot."
Financial Times
"...irrestible flourishes of heart-stopping tension. I loved it"
Radio Times
"... the drama confirms the high quality of recent Afternoon Plays on the station."
Glasgow Herald
"There's a quiet intensity to these Thomas Soutar dramas which gets under your skin."
Saturday Mail
Summer 2012:
From Windhorse Publications:
Solitude and Loneliness: A Buddhist Perspective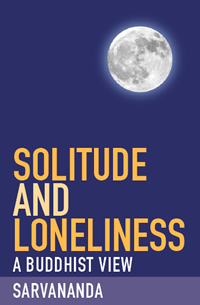 More reflections on a Buddhist Theme from the author of Meaning in Life.
"Some of us are naturally drawn to solitude. For others, the idea of being on our own, whether in the wilds or even in the privacy of our room, can seem like a very unattractive option. Loneliness is an emotion that many of us seek to avoid at all costs and, for those of us for whom this is true, solitude and loneliness may appear synonymous. In this book, we'll be looking at the Buddhist perspetive on loneliness and how a Buddhist might deal with this problematic emotion. We'll also be exploring in what way time spent in solitude can be of benefit on the Buddhist path, and we'll be investigating the seeming paradox that, in facing up to our essential aloneness, we come to recognize how essentially connected to others we truly are."
From Naxos audio books: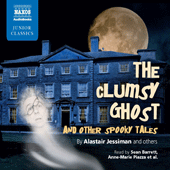 a comic ghost story for children